KSM-19 TYPE (Built-in motor type)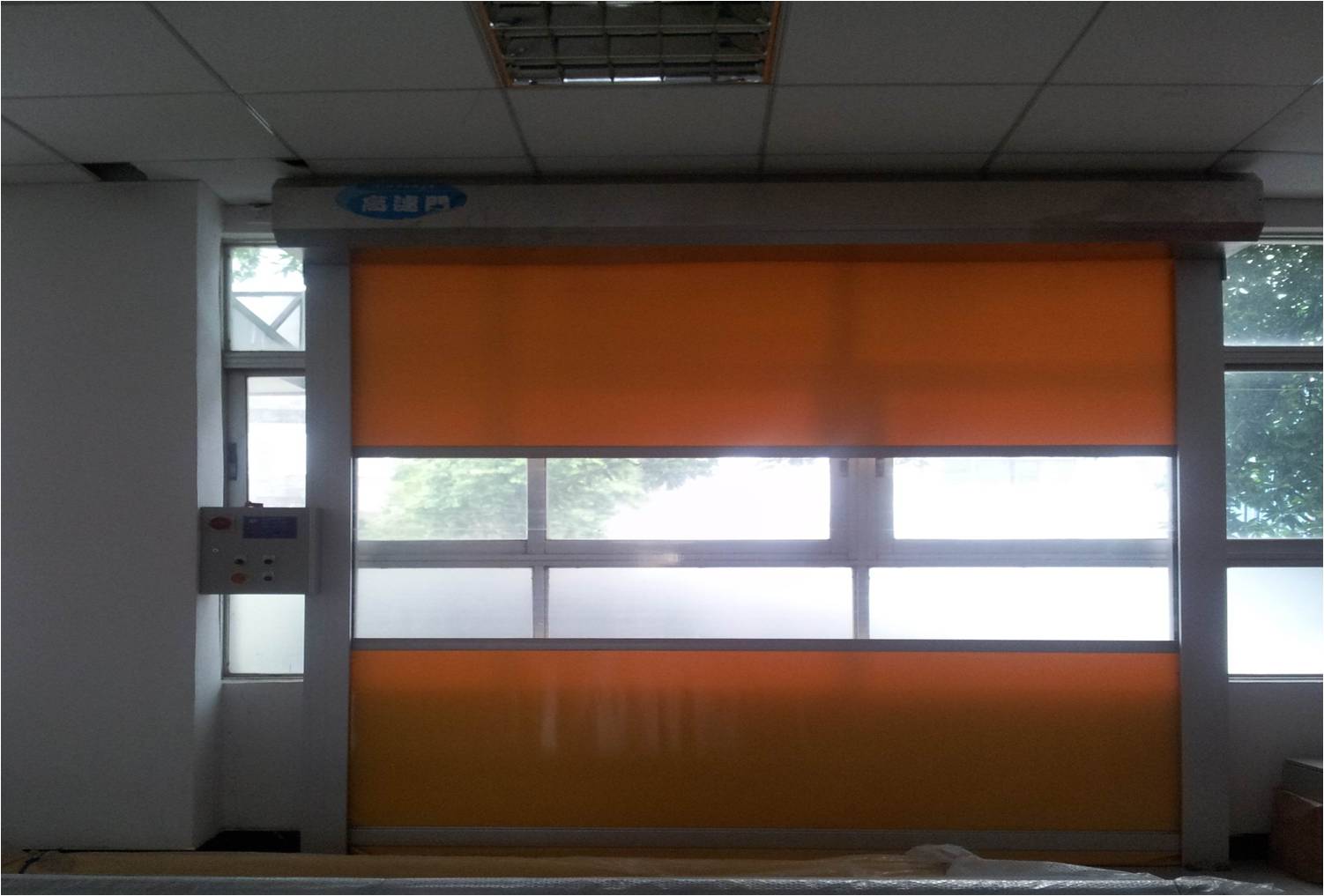 Details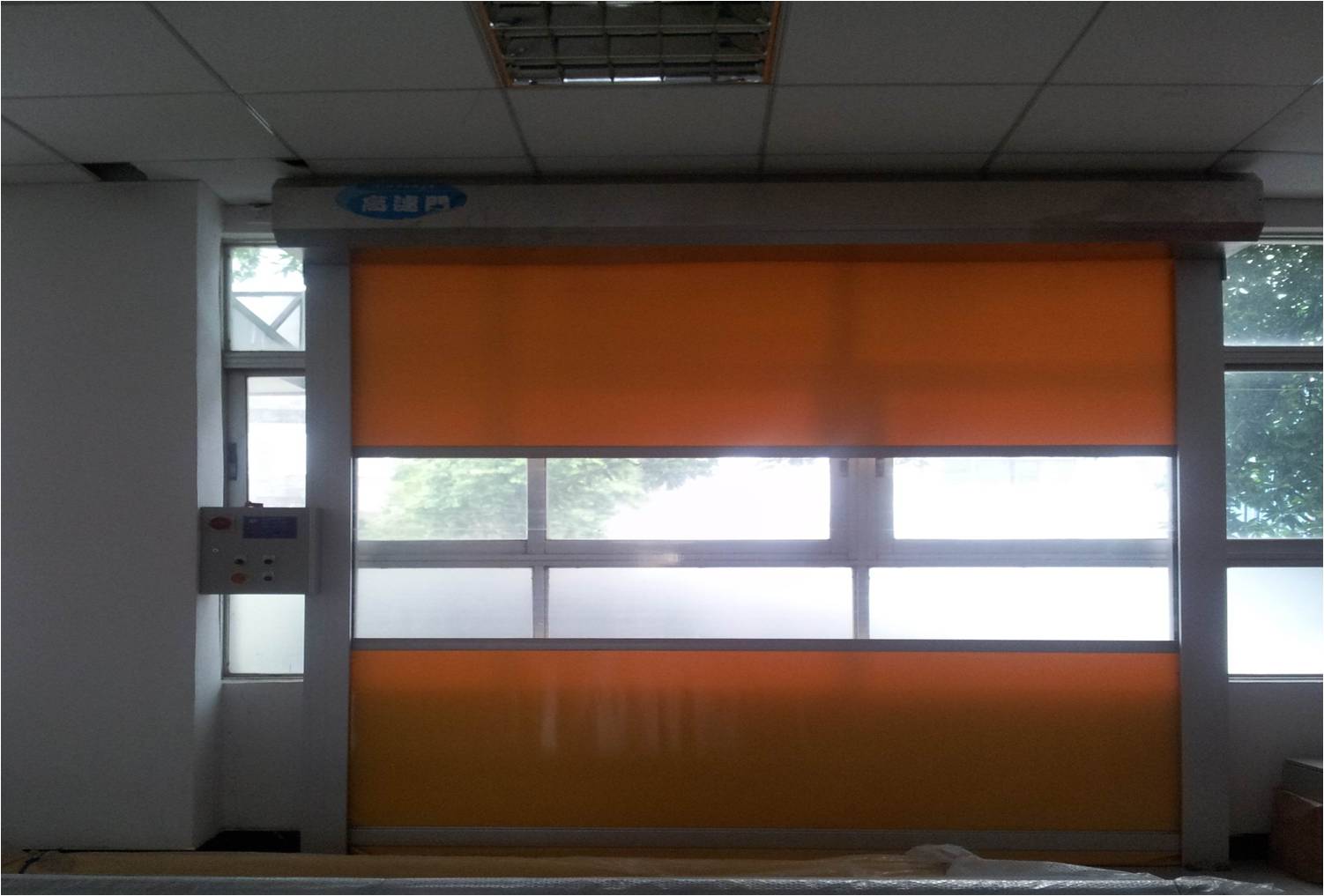 Product Usage
KSM-19 TYPE Built-in motor type high speed door is the introduction of international advanced technology of rapid roll doors, setting this door up isolated from seals, wind, noise, hot and cold, isolate the smell, even up to the logistics and efficient new configuration with the elegant and sturdy, practical and economic performance.
Application
KSM-19 TYPE Built-in motor High speed door wide application range; applied to use in food, pharmaceutical, chemical, electronics, printing, logistics and terminals, machinery manufacturing, automobile, shipbuilding and other places.
Engineering case pictures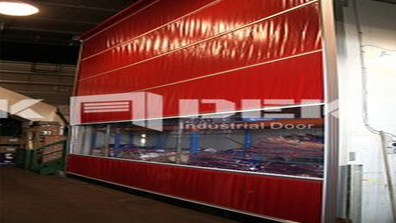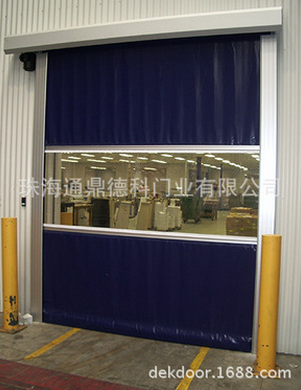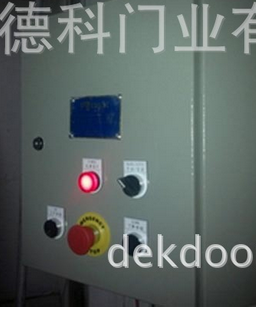 Technical Specification
1. Appearance: frame rail optional antioxidant industrial aluminum alloy or stainless steel or cold rolling plate electrostatic spraying; doors hood and motor cover made of stainless steel. Bottom curtain is provided with traps, can be combined with all kinds of flat ground close, Rails built-in brush, dust-proof, pest control, seal.
2. Curtain: imported high strength industrial hot melt fabric, 0.8~1.2 mm of thickness, color (optional), the tensile strength of 4000N/5cm and intermediate transverse PVC transparent window, thickness 1.2 mm, making vehicles much safer, curtain convergence parts installed wind sectional reinforced aluminum alloy ribs, with the wind and shutters replace subparagraph functions.
3. Power systems: Germany brand SEW or Italy famous SEJ;IP55 brake motor power 0.37kw-1.5kW voltage: 220/380V; brake voltage: 220V; speed: 1500 rpm.
4. Control system: Dan Foss frequency converter control/Mitsubishi frequency converter PLC programming control/SEJ frequency converter PLC programming control.
5. Working voltage: 220V~380V/50Hz (can be designed according to users local voltages).
6. Maximum dimensions: width 6m and height ≤ 10m.
7. Opening and closing speeds: variable frequency control to open: adjustable 0.8-1.2m/s off: 0.8M/s.
8. Sound insulation: > 40dB.
9. Working temperature:-30 ℃-70 ℃.
10. High frequency open: 1000-1500/day.
11. security system: infrared protection crash pressure wave airbags; warning lights, collision pillars, power outage, manual handle, power outages, special UBS power supply (optional) safety door with counterweight with rope quickly, standard weight reduces motor load (research and development).
12. Sealing system: door bottom end of u-type fabric with uneven ground is tightly attached, frame double sided nylon brush dust and insect damage.
13. Open type: button, radar, Draw String, access control identification, fingerprint, magnetic ring, computer control, remote control, and so on.
Rapid rolling door body structure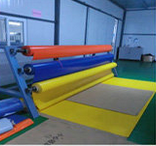 底梁 抗风肋条 导轨 PVC门布
Rapid rolling door color choose to enter > >
Rapid rolling door fittings choose to enter > >
Rapid rolling door open means choosing to enter > >
Rapid rolling door DEK contact price
Contact: manager Yin
Contact phone: 0756-6169191