Lower Bearing Sliding Door 01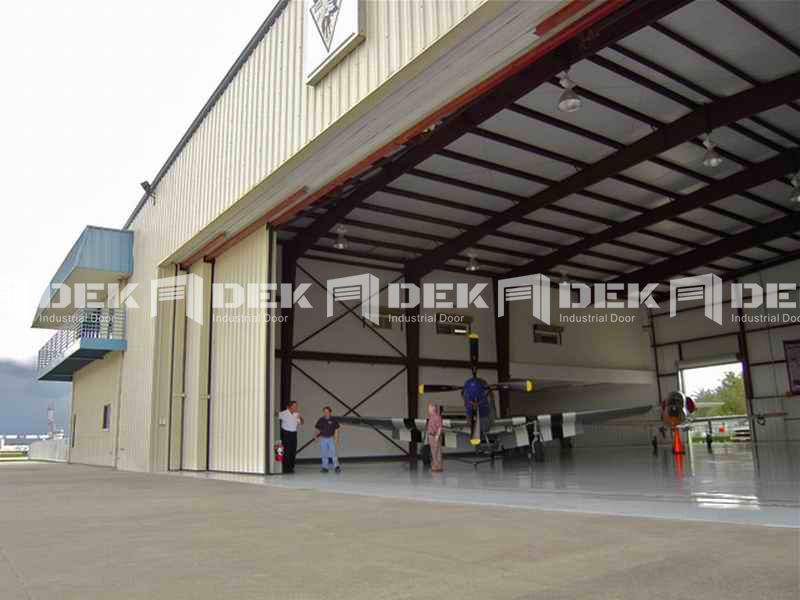 | | |
| --- | --- |
| Serial NO: | DEKTLM-0201 |
| OS: | SIEMENS PLC |
| Brand Name: | DEK |
| Opening Speed: | 0.1-0.3m/s |
| Temperature: | -40℃---70℃ |
| Place Of Origin: | CHINA |
Details

Description
Sliding Door can horizontally move between the top and bottom tracks. There are single, double and multiple panels, which can be installed in-house or out-house according to the actual surrounding. This type of door has various forms, specifications and panels.
Materials
1. The outside surface can use color plate, aluminum plate, corrosion resistant plate, aluminum composite plate, sunshine plate; while the inside can use steel-work as keel.
2. All steel-works are tested under the ISO9001 quality control system and industry standard before leaving the factory.
3. Rust grades reach ST2, service life is guaranteed;
4. Window can be made from toughened glass, sunshine plate, PC endurance plate, laminated glass and so on.
5. Sealing, EPDM or hairbrush; for higher gas tightness, inflatable bag is a good choice (optional)
Characteristic
1. Upper bearing or lower bearing.
2. For lower bearing, the door body suffers less running resistance. Guided by top tracks; the installation of bottom tracks is complicated; you can choose door operator or electric motor.
3. For upper bearing, simple structure and less running resistance. Guiding by bottom tracks; higher strength requirement for the building's frame; drive force can choose door operator.
4. Single panel for one way push-pull, multi panel for one way or two way push-pull, the mode of operation is optional according to customer's requirement.
Technical Specifications
1. Opening speed: 0.1-0.3m/s
2. Operating temperature: -40℃---70℃
3. Wind-resisting capacity: according to the local climate and customer's request.
4. Electric motor and reduction box: domestic or imported
5. Operating system power: according to the local voltage range
Application
Either small opening or super big opening can be applied, so it is widely used in fields like aviation, shipyard, industrial enterprise, port, large-scale research base.